Over the course of generations, notable chick flicks out there have been released to be watched in slumber parties and date nights. It's a guilty pleasure that some of us have. No wonder they keep on creating them with the same stories. Hey, but we aren't complaining. Although some films have had the same plot points over time. These are some of the notable examples of what the chick flick has to offer.
---
Rom-Coms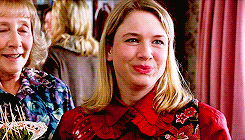 There is at least a dozen of these released a year whether the main character is a boy or a girl. It usually centers around a Boy meets Girl narrative and it usually deals with the Boy/Girl having insecurities while keeping up with their love life. Which comes as a disaster in most parts but also fun to watch. It's a great combination whether you like it or not. Notable rom coms deal with more mature themes and it's about how the main character deals with the happy endings that make them worth watching.

Examples:
Bridget Jones Diary
When Harry met Sally
The Wedding Singer
---
Transforming the unknown girl
This theme shows he wonders of makeovers. It starts with the previously unknown girl discovering something new about herself and she wants to change for the better or she meets a cute guy she wants to impress and changes herself drastically to be the girl in her arms by the end of the movie. It's a transformation that doesn't serve any basic plot twist but at least we know that she has a rather happy ending. Some notable samples like Mean girls or Easy A tweak it up by making it not about the boy but about the people reactions towards her.

Examples:
Mean girls
Easy A
Pretty Woman
---
Forever and Always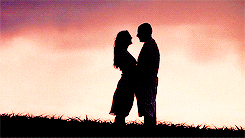 The love story that everyone wants. A tale of two individuals meeting and having a connection but only tears them apart resulting in the whole conflict of the movie which either makes us laugh and cry or cry so much it hurts. But that's the best part of the film wherein we feel so much for the couple that we want them to be forever in the end.

Examples:
A walk to remember
50 first dates
Love, Rosie
---
Major in Sass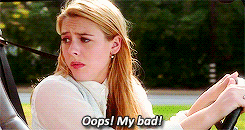 Sometimes it is not about the story, we watch it because the main character serves some classic sass and we just can't get enough of it. They need to say what they have to say and that's all that matters. Even if they don't get the guy. Keeping up with them is what the movie is all about and their love interest too.

Examples:
Clueless
Sixteen Candles
Legally Blonde
---
Get Extra Love!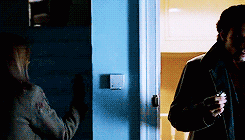 The films in this category explore the different love lives of couples and seeing their perspectives. It's a great mix of reality and fiction. Also, it's funny how the movie doesn't focus on one specific kind of couple which most rom-coms do. The more the merrier!

Example:
Love Actually
Mystic Pizza
Crazy, Stupid Love
How many of these films have you seen? Give us your comments below.